Synology DS115j [12 maanden garantie]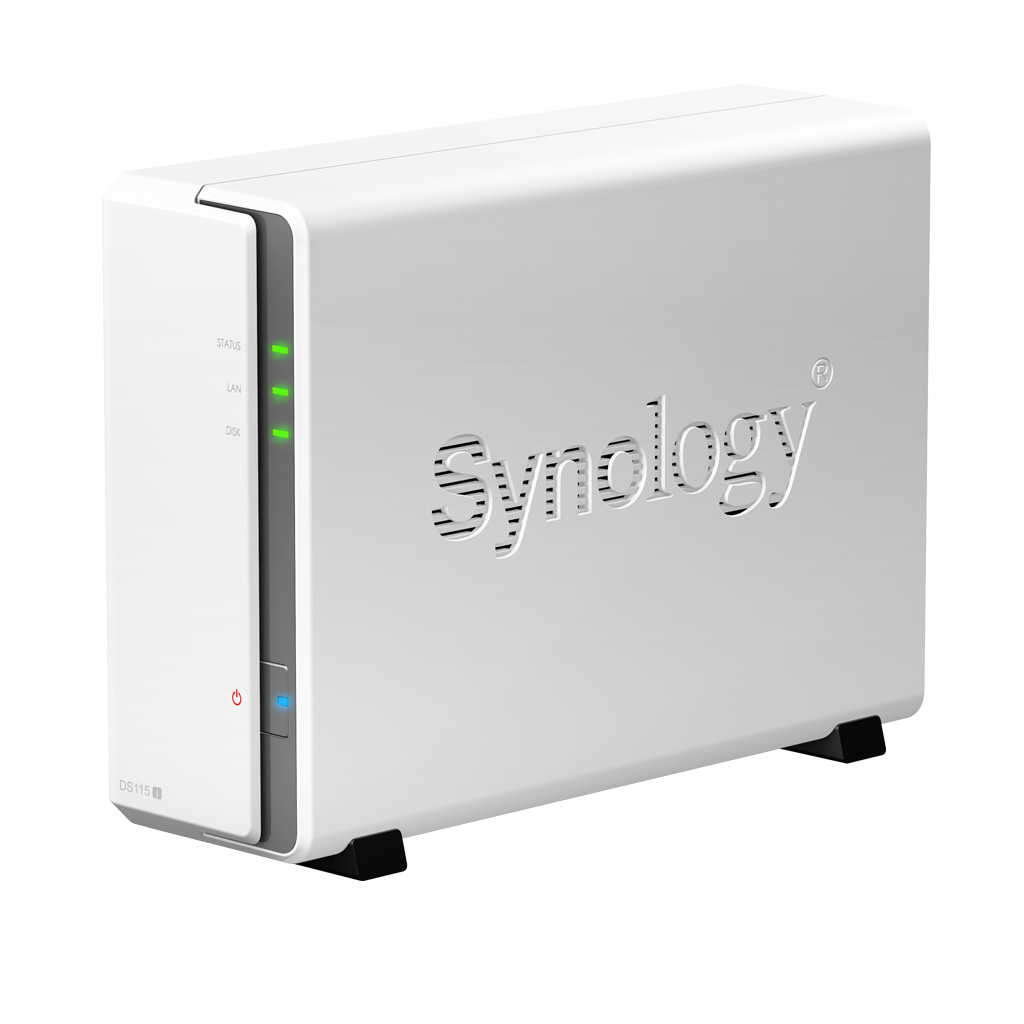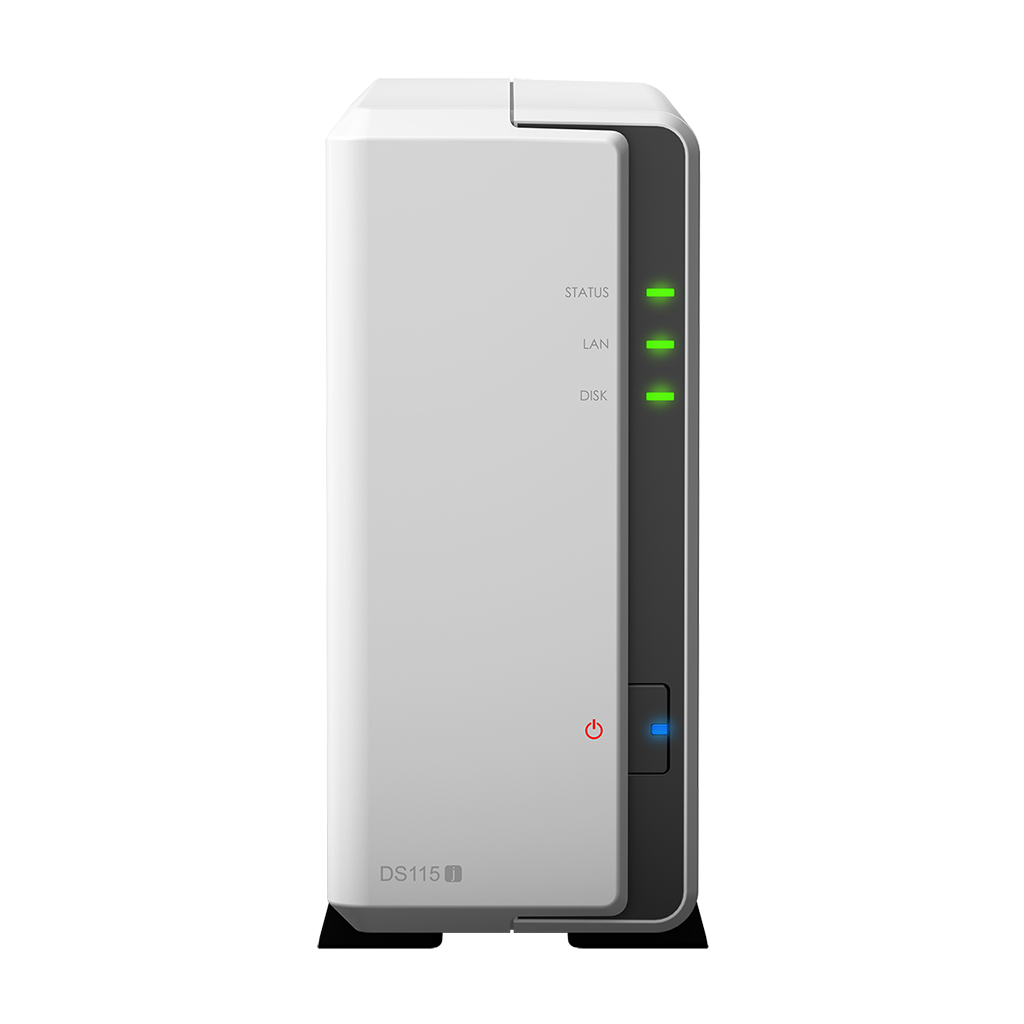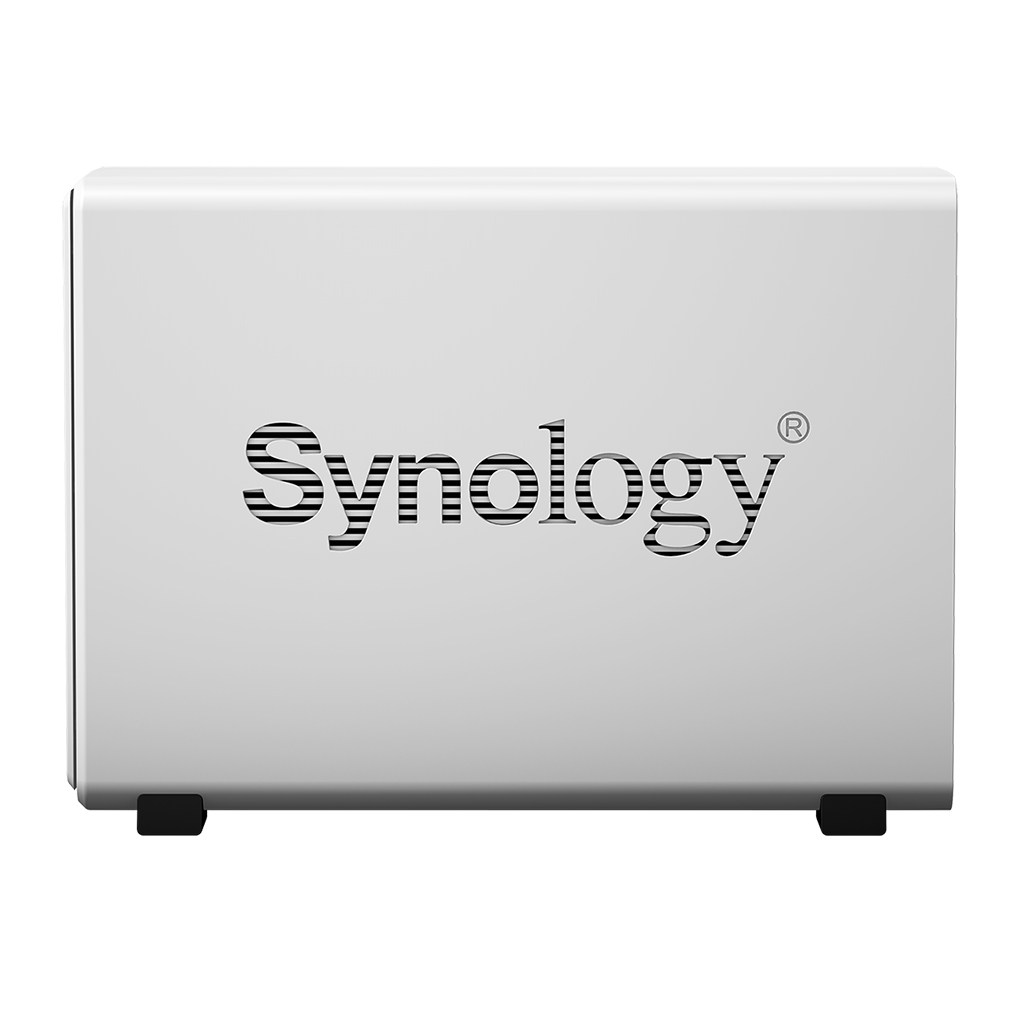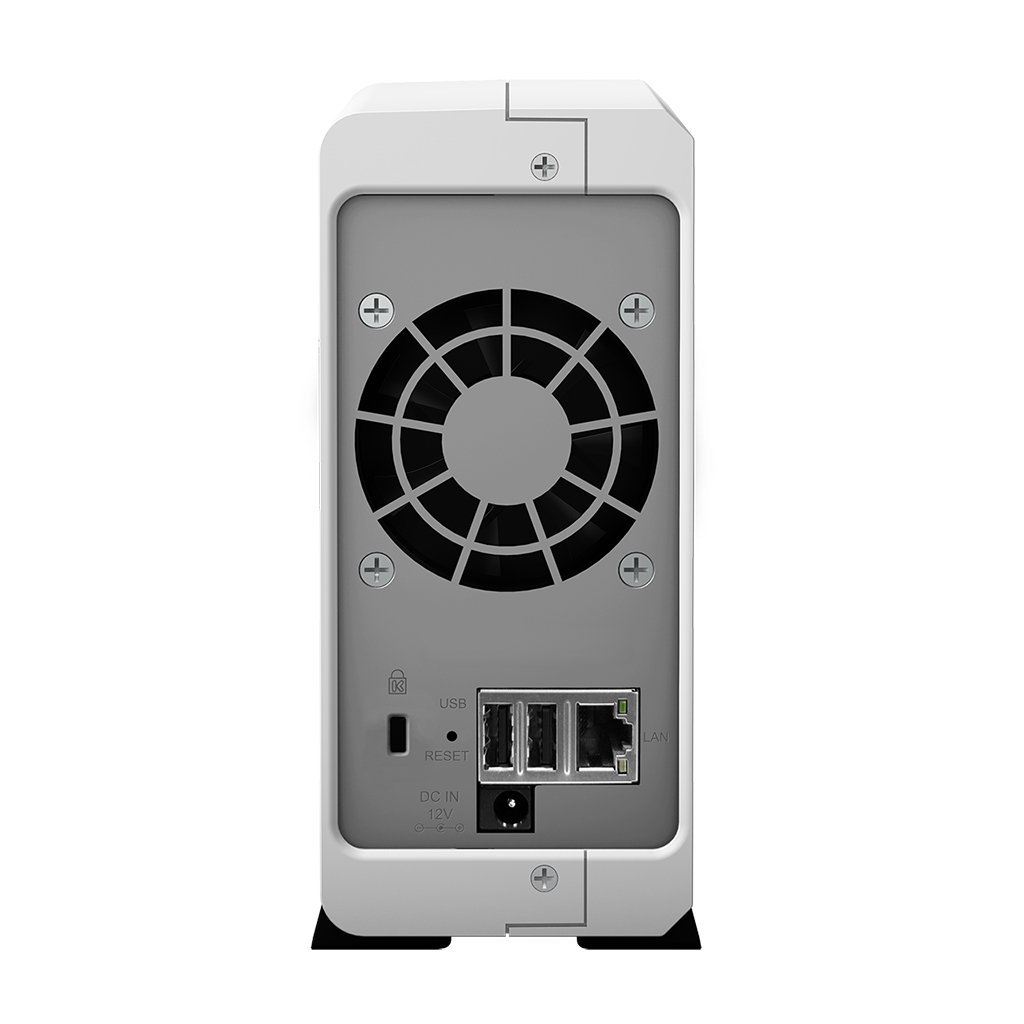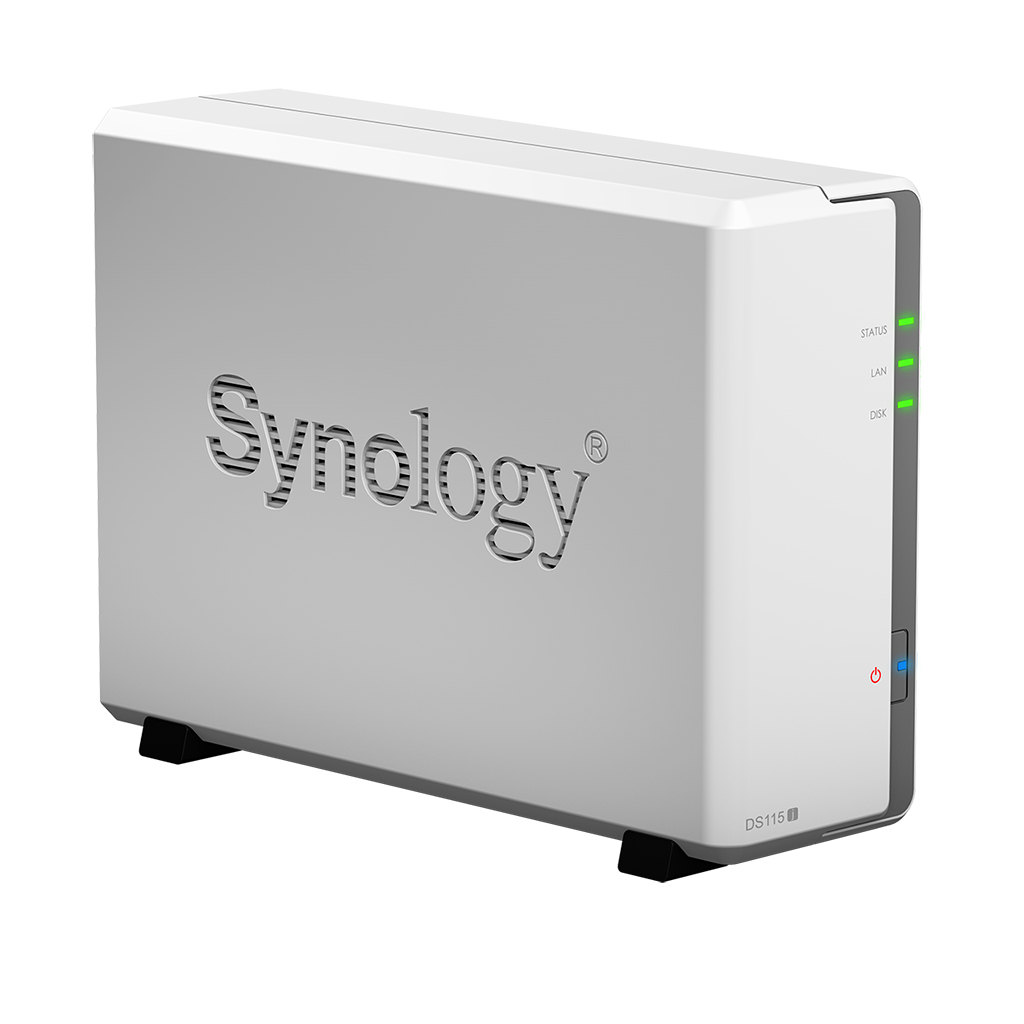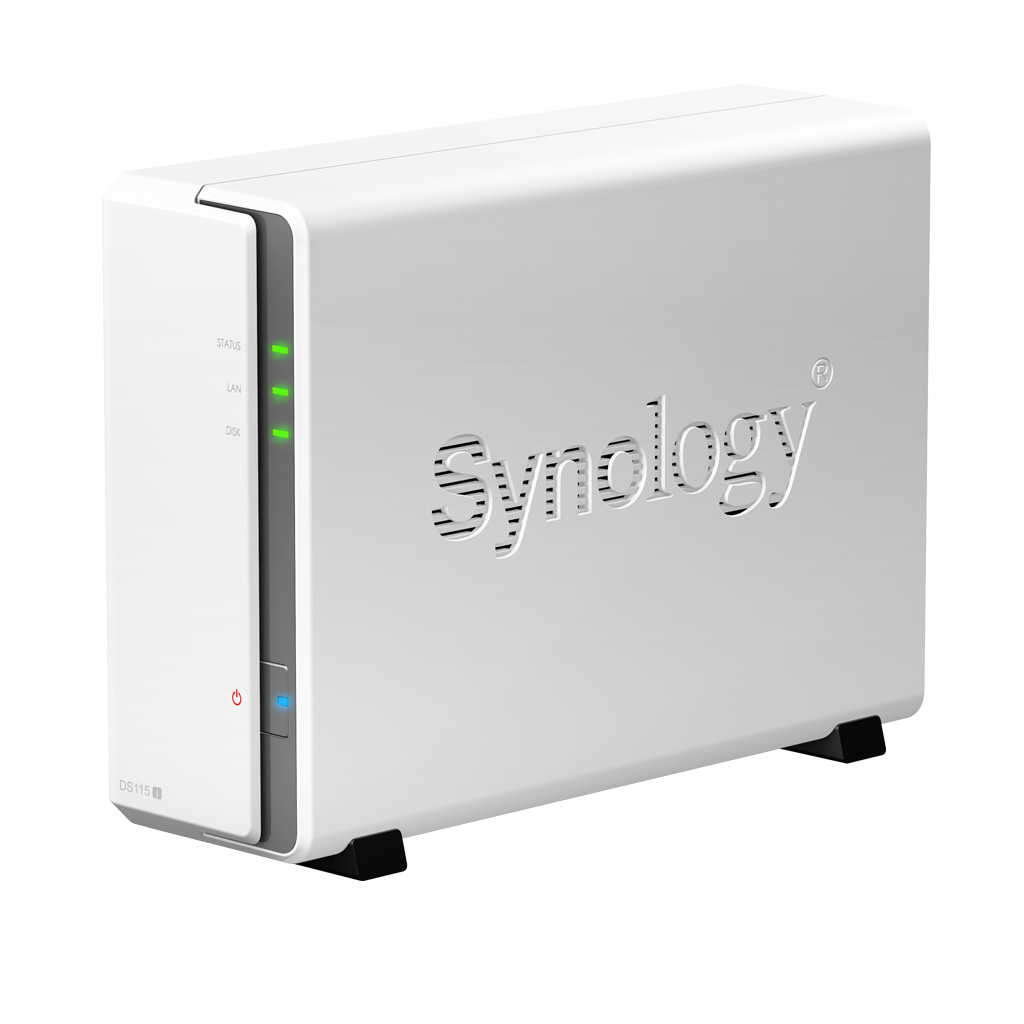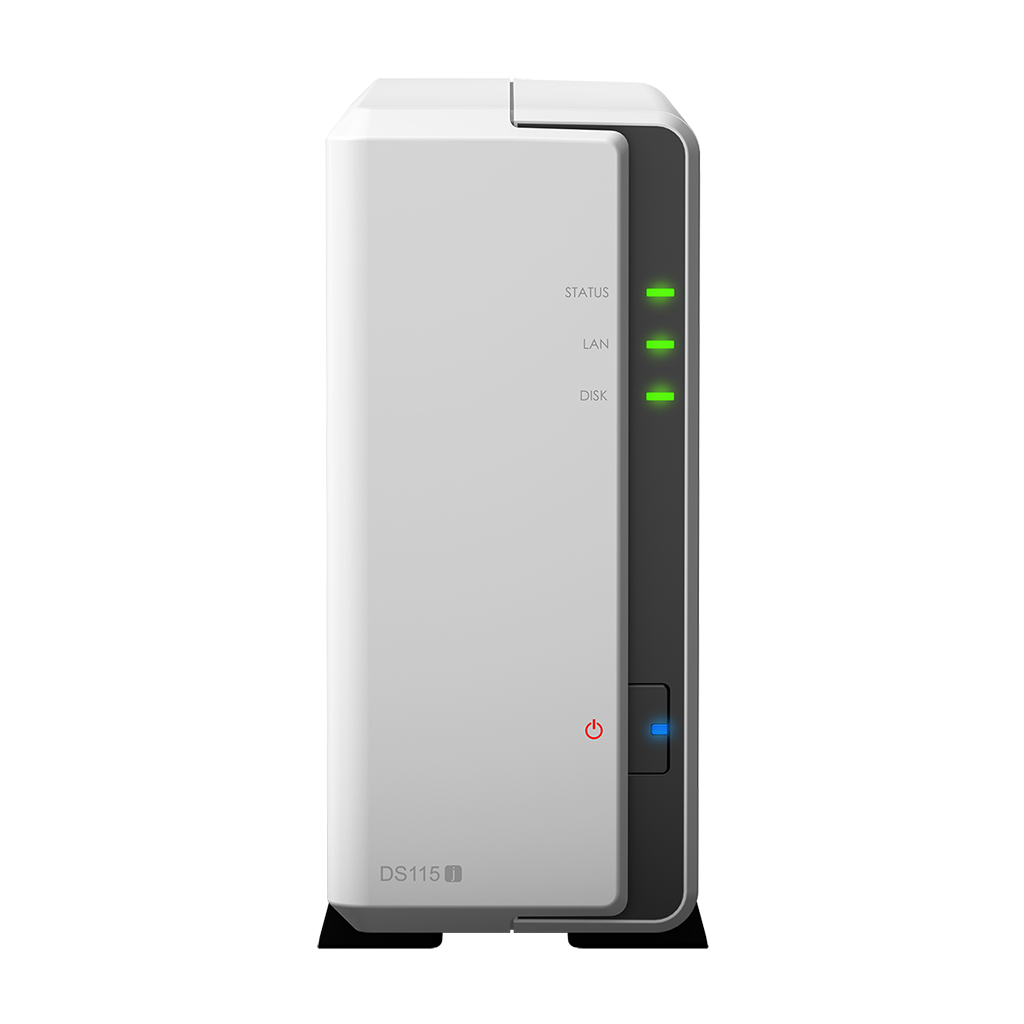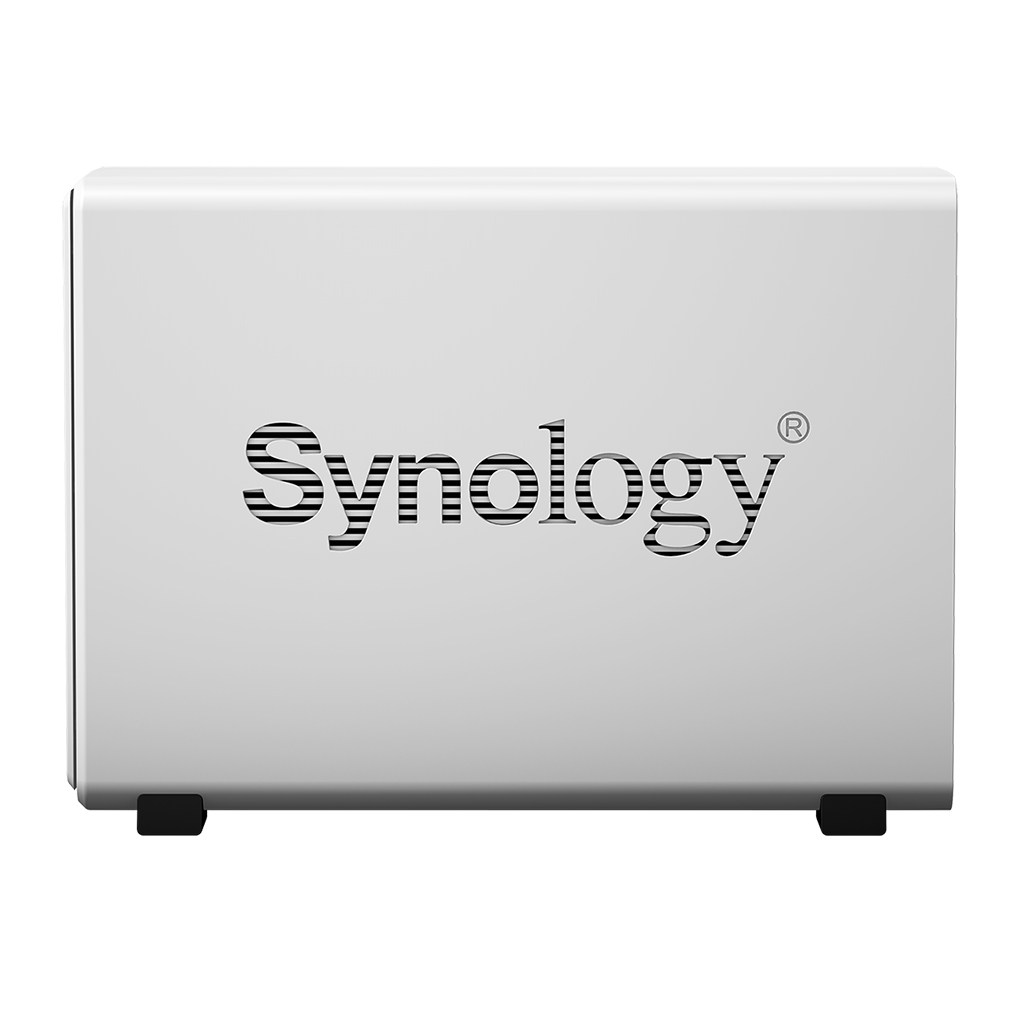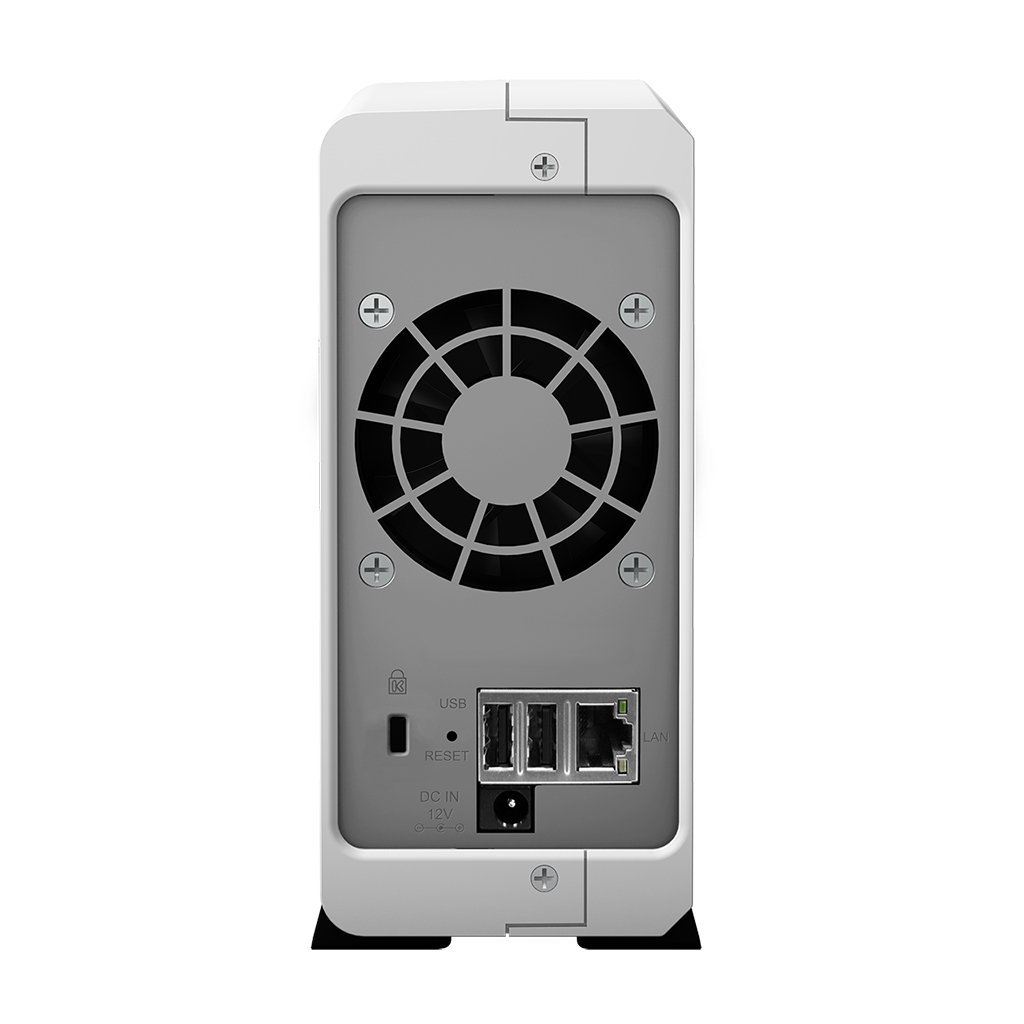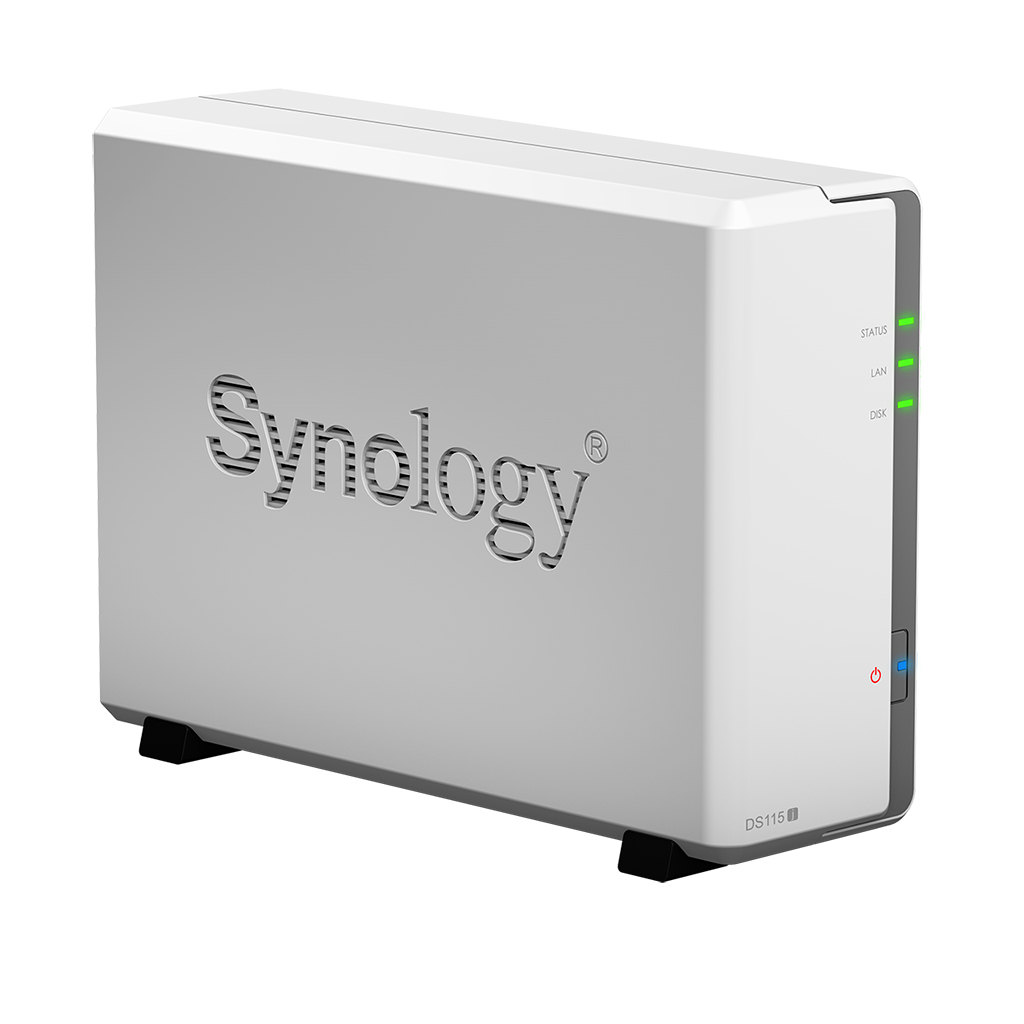 Dit product is niet meer leverbaar.
Synology DS115j [12 maanden garantie]
Productinformatie
De Synology DS115j is ideaal voor prijsbewuste thuisgebruikers die op zoek zijn naar een eenvoudig te gebruiken, maar veelzijdige NAS-server. Maak eenvoudig back-ups van documenten, monitor live feeds van bewakingscamera's, of zet een persoonlijke cloud op om bestanden te delen met vrienden en familie. Daarnaast is de DS115j is compact, licht van gewicht en energie-zuinig!
De DS115j is de perfecte combinatie van veelzijdigheid en betaalbaarheid!
[[more]]
Sheer Simplicity
Coming rich in network storage features, Synology DS115j serves not only as your private cloud to access anywhere, but also a backup target, 24/7 download portal, DLNA music and video library, online album, a local copy of your public cloud, and so much else to fulfill your daily need for network data transfer. Despite its versatility, Synology DS115j is budget-friendly and power-saving. With the built-in floating-point unit, DS115j transcodes audio tracks into MP3 format on demand to reduce streaming bandwidth and speeds up thumbnail generation to yield a refreshing photo viewing experience. Tailor-made for the home environment, DS115j operates on very low wattage and in absolute quietness, making it a pleasant addition to the living room as much as a perfect desktop companion.

Windows + Mac + Linux Cross Platform File Sharing
Synology DS115j offers comprehensive network protocol support, assuring seamless file sharing across Windows ® , Mac ® , and Linux ® platforms. Internet file access is simplified by the encrypted FTP server and the web-based file explorer, Synology File Station. HTTPS, firewall, and IP auto-block support ensure file sharing over the Internet is protected at a high security level. Cloud Station allows users to sync files among multiple devices, including Windows PC, Mac, Linux, iOS and Android™ tablets or phones, effortlessly keeping everything up-to-date. Cloud Sync brings your Dropbox, Google Drive and Baidu storage in sync with your personal cloud at home on DiskStation.

Full Multimedia Features
With DS115j you can easily manage your multimedia contents and share them across Windows, Mac, and Linux platforms. Photo Station's intuitive design allows you to effortlessly organize photos into customized categories, smart albums and blog posts, and link them to social networking websites like Facebook, Twitter, Flickr, and Weibo
within a few clicks. Audio Station comes with built-in lyrics plugin, Internet radio, and support for DLNA ® , AirPlay ® , and Bluetooth speakers for quality playback. With Video Station, you can watch movies and TV shows online or record your favorite programs with a DVB-T, DVB-S and DTMB tuners.

Synology QuickConnect and Mobile Apps
For users whose network environment is lacking a public IP address or the ability to configure port-forwarding, QuickConnect provides a relay service for you to access your Synology NAS from anywhere around the globe, even when it's hidden in a local area network. With a customizable QuickConnect ID, you can log in to Synology NAS from DSM browser interface, Synology desktop utilities, and mobile apps.

Synology provides mobile applications that let you enjoy the full variety of your multimedia library even when you're on the go, allowing you to reach for your private albums, music and video collection at home in DS115j. Available on iOS, Android™ and Windows Phone platforms, DS photo+, DS audio, and DS video mobilize your Photo Station, Audio Station and Video Station, potentially placing terabytes of content at
your fingertips. On top of that, DS download makes it possible for you to manage and monitor your download tasks remotely and DS file allows you to access the files in DS115j whenever required.

DLNA ® -Certified Media Server
A certified DLNA DMS (Digital Media Server), DS115j serves also as a ready media server with the capability to host digital multimedia contents for remote playback. DLNA- compliant devices can access the shared contents in DS115j in the same local area network without the fuss over privilege settings. Not only does it make your multimedia
bank available without any preconfiguration, Synology mobile apps transform your mobile device into the remote control of your DS115j, sending movies and photos to your TV or music to your speaker right from the palm of your hand.

Easy Setup and Management
Combined with a quick start widget, users can simultaneously tour the DSM operating system and set it up to use right away. For users unfamiliar with complicated router configurations or those who simply want to save time, the Synology EZ-Internet Wizard simplifies the process of setting up access to the Synology DS115j from the Internet.
EZ-Internet Wizard walks you through all of network settings including firewall, port- forwarding, PPPoE setup and DDNS registration. The multi-tasking web UI on DSM allows users to run multiple applications simultaneously on one tab browser and switch between them instantly.

Running on Synology DiskStation Manager (DSM)
Synology DiskStation Manager (DSM) is a web-based OS that provides private cloud service. It is designed to make your everyday living easier.
The built-in Package Center allows you to download and install the packages designed specifically for your unique needs. All will happen with just a few clicks. The simple interface allows you to obtain and configure storage capacity with minimal friction. It provides you with complete control of your personal cloud and lets you access it anywhere. Synology DSM will help you maximize productivity and get more out of your digital assets with minimal fuss.

Energy Efficient with Cool and Quiet Design
Synology DS115j is designed with energy efficiency in mind. Not only does it provide a 92 X 92 mm fans and smart airflow to keep the system running cool 24/7, its noise dampening design makes it really quiet compared to PC counterparts. The hard drive hibernation can further reduce power consumption and operation cost. All Synology products are produced with RoHS compliant parts and packed with
recyclable packing materials. Synology acknowledges the responsibility as a global citizen to continually work to reduce the environmental impact of every product produced.
Specificaties
Beknopte specificaties
Specificaties
.Capaciteit:

Zelf toevoegen

.Uitvoering :

Tower

.Ruimte 2,5" slots:

1

.Ruimte 3,5" slots:

1

.Extra's:

Cloud functionaliteit

.Verbindingen:

2 x USB 2.0

.RAID:

Single Disk

.Redundante voeding:

Nee

.Encryptie:

Hardwarematig

.RAM:

256MB DDR3

SKU:

DS115j

EAN:

4711174721771

Garantie:

12 maand(en)
Toon alle specificaties
Toon minder